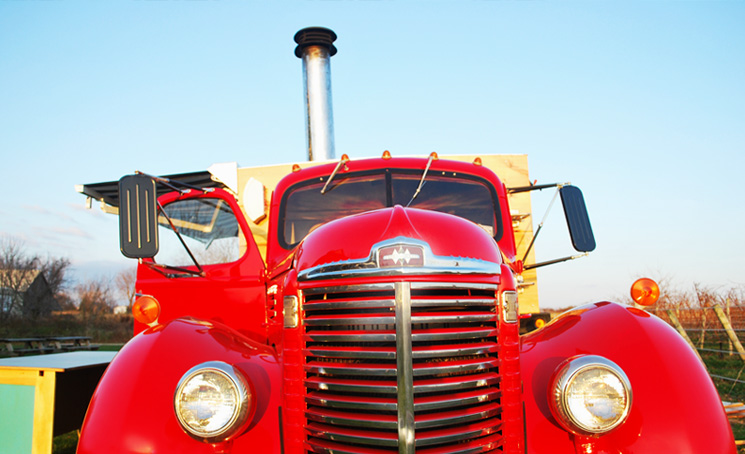 The Setup
We're a completely self-contained operation. We arrive and set up within an hour. Watch as the chimney stack goes up, the side panels turn into serving tables, and the flavor of the woodsmoke drifts though the air. Imported from Italy, our handcrafted Valoriani pizza oven reaches up to 1000 degrees, and the pies cook in three minutes.
We procure high-quality ingredients from local sources whenever possible, and  make the dough at least 24 hours ahead of time, as a slow rise allows for a more fully developed flavor. The logs, which are a mixture of birch, ash, & beech, come from Long Island Firewood. In addition, Matt grows his own organic tomatoes & herbs during the season.
The truck has a built-in sound system, a commercial refrigerator & two sinks, a generator, a retractable awning, and an espresso machine from which we pull cappuccinos and lattes with Aldo's hand-roasted coffee beans. We also serve salad & dessert at every party–please view our menu page for all of the options.