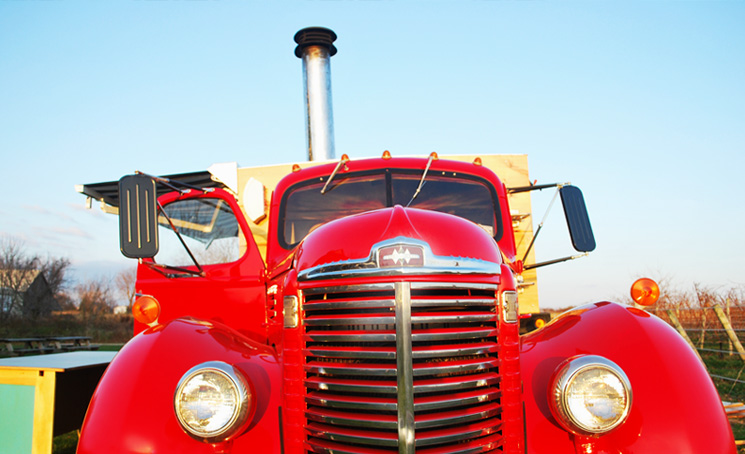 How We Roll
Our fully restored 1943 K-6 International Harvester truck attracts attention wherever it goes, but our thin-crust pizzas signal that the party has begun. Booking with Rolling in Dough means fun, flavor, and convenience: you provide a level area for the truck and we do everything else. Don't worry about running out of paper supplies or cleaning up after 100 friends–leave all that to us.

DID YOU KNOW?

It's likely that this 1943 IH K-6 was used during World War II as a transport vehicle or a fire truck.

Our oven uses no petroleum products and weighs over a ton. A family business since 1890, Refratarri Valoriani artisans patented the wood-fired pizza oven in 1946.

Pizza probably originated as a seasoned flatbread in ancient Greece & Phoenicia.

In 1834 Cyrus Hall McCormick patented a horse-drawn reaper and went into business with his brother, Leander. The company would eventually become International Harvester.