WINTER BREAK
We will be closed for the month of February, back open on Thursday, March 1st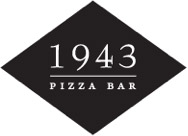 >>>ABOUT : In 1943 Casablanca won Best Picture, the New York Yankees won the World Series, and, with FDR in office, we were winning the war overseas. Immigrants had brought pizza to our country at the turn of the century, but it was our boys who, after Italy surrendered, brought home a passionate hunger & appreciation for this culinary marvel. It was in 1943 that pizza as it is known today across the United States was truly born. Here we celebrate that great homecoming every day. We even have a World War II soldier of our own still in service, the inspiration for our restaurant – the 1943 International truck known as
Rolling In Dough.
1943 was a momentous year for pizza and Americans. It's a year that lives on in every pizza we craft.
>>> MENU : Want take out? Call us at 631-477-6984. (Menu)
>>> HOURS :We will be closed for the month of February, back open on Thursday, March 1st
>>> LOCATION : 308 D Main Street,
Greenport, New York 11944 (Google map)
>>> FACEBOOK : Check out our facebook page for the
latest updates.
>>> YELP : Give us a review. We love positive feedback!
>>> VIDEO : An inside look into Rolling In Dough Pizza